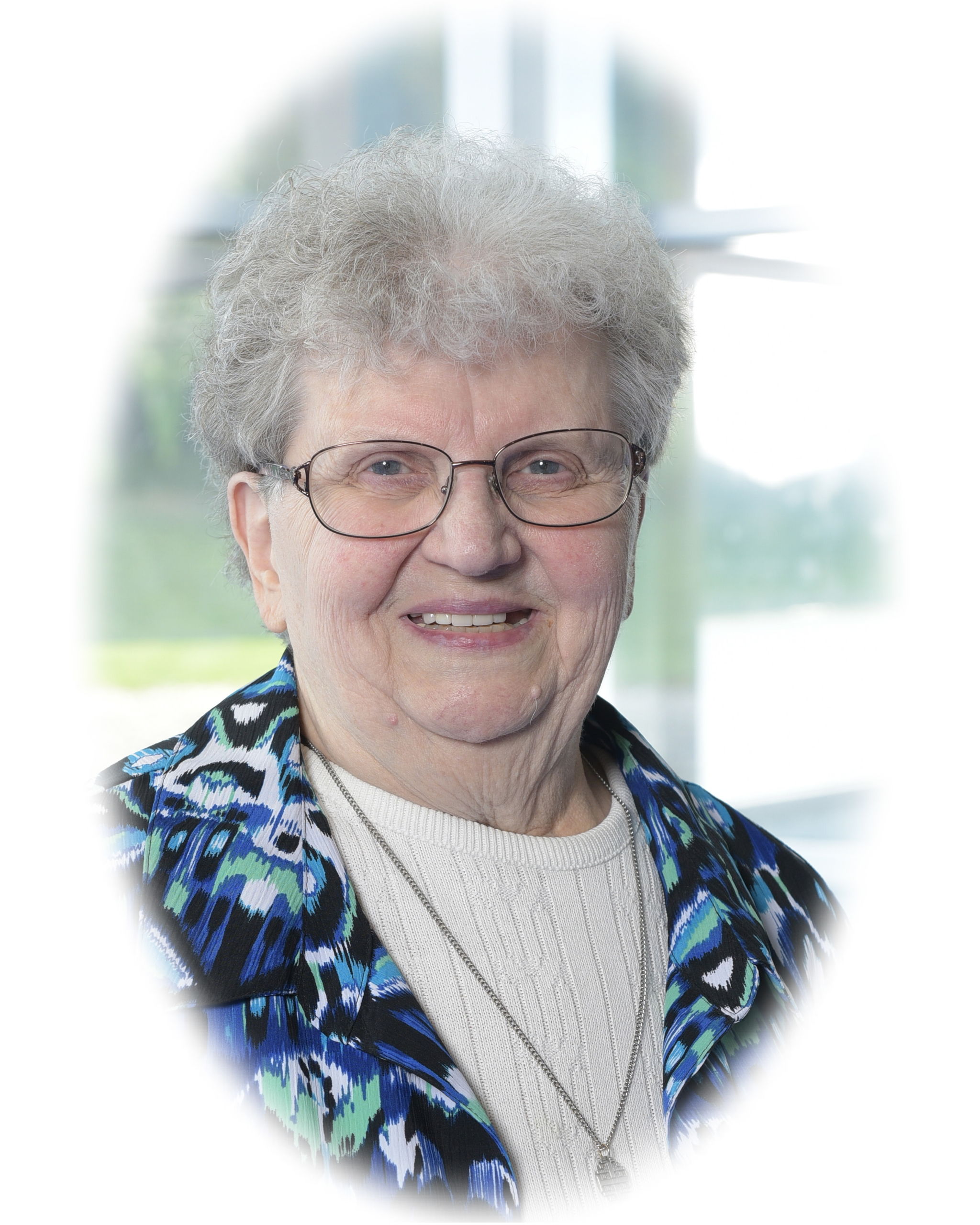 Sister Joan Gripshover 1942-2020
Born June 9, 1942
Entered St. Walburg Monastery in 1961
Received habit in 1962
Died March 30, 2020
Sister Joan Gripshover was born on June 9, 1942 to Aloysius and Anna Gripshover and named Patricia Gertrude. She was the second of eight children, two sisters and five brothers.
Patricia was a graduate of St. Henry High School and a twelve-year student there. She entered St. Walburg Monastery in 1961. She became a novice in 1962 and received the name Joan. First profession followed in 1963 and perpetual profession in 1968. Sr. Joan celebrated her silver jubilee in 1988 and her golden in 2013.
Sr. Joan completed her studies for her RN from Good Samaritan Hospital School of Nursing in 1969 and her BES in Nursing Education from Thomas More College in 1976. She advanced through the Frontier School of Family Nursing and Midwifery in 1983 to become a family nurse practitioner. Sr. Joan continued her education through courses and workshops for the rest of her life. She was a member of the American Academy of Nurse Practitioners and of the Kentucky Coalition of Nurse Practitioners and Nurse Midwives.
Sr. Joan served as a nurse at Estill County Hospital, Madonna Manor and St. Walburg Infirmary. After certification as a nurse practitioner she devoted herself to meeting the healthcare needs of the people of Leslie County in eastern Kentucky, who were very fond of her. At the same time she served on boards of directors, as a parish planner, and on several citizen groups.
Joan welcomed her Benedictine sisters to her home in eastern Kentucky, taking them on tours of her workplaces in Leslie County. She was a fan of the Kentucky parks and loved to visit Breaks Interstate Park. She enjoyed bluegrass music and the Kentucky Wildcats.
St. Walburg Monastery was Joan's home after her retirement in 2015; she assisted however she was able until her health declined and she moved to the infirmary in November, 2019. Joan died peacefully the evening of March 30, 2020.
Sr. Joan is survived by her brothers Al (Carol), Ron (Sharon) and Carl (Jean), her sister Mary Lou Hannick (Wayne), her sister-in-law Roxanne Gripshover, many nieces, nephews and friends, and her Benedictine community. A private service was celebrated on April 3 at St. Walburg Monastery. A Vigil Service and Mass of Christian Burial will be celebrated at a later date.
Memorials may be made to St. Walburg Monastey, 2500 Amsterdam Rd, Villa Hills, KY 41017.