1859
(June) Sisters Josephine Buerkle, Anselma Shoenhofer and Ruperta Albert came from Erie, Pennsylvania to Covington, Kentucky, to teach the German children of St. Joseph Parish. The superior, Sister Alexia Lechner, and Sister Salesia Haas arrived August 2. Two postulants entered in 1860. One was Helen Saelinger who became Sister Walburga and later the second prioress.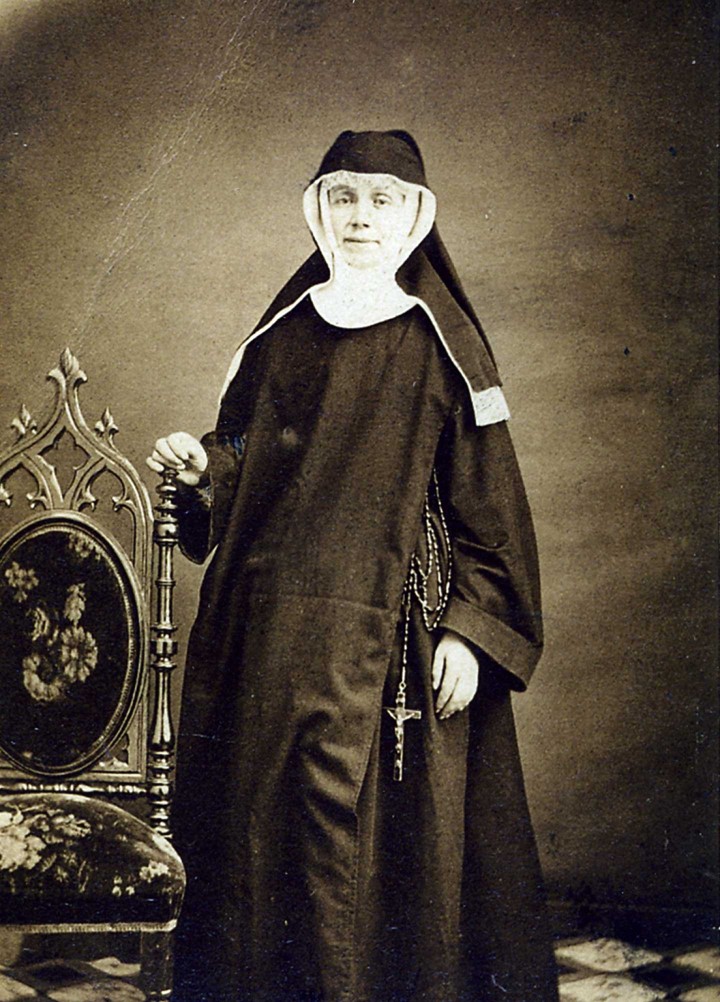 ---
1862
The young community acquired property on Twelfth Street and built a monastery by the end of 1862. On December 11 Bishop Aloysius Carrell, first Bishop of Covington, solemnly blessed the new St. Walburg Monastery. Twelve community members moved in that day.
---
1863
The community established St. Walburg Academy for boarders and day students.
---
1867
St. Walburg Monastery obtained a charter of incorporation required by Kentucky law.
Sister Benedicta Berns went to Ferdinand, Indiana with three other sisters at the invitation of the Benedictine Fathers of St. Meinrad to establish a community to take charge of schools in that area. Other foundations followed. (See Foundations)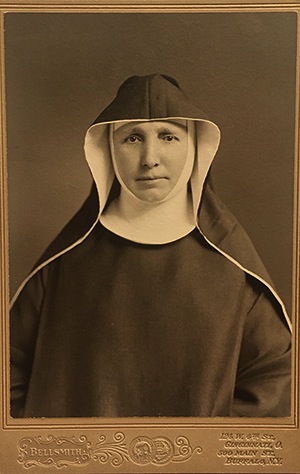 ---
1869
Purchased a 38 acre farm (called Subiaco) on Horsebranch Road. Sold when community purchased Villa Madonna property.
---
1871
Began to staff St. John Orphanage, as well as the parish school. (See Schools.)
---
1889
Sister Walburga Saelinger elected "Acting Prioress." Mother Alexia given the title "Honorary Prioress" for life.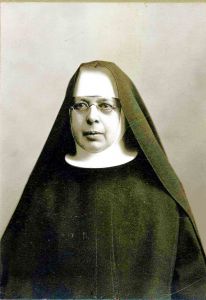 ---
1890
Built a new St. Walburg Academy building on Twelfth Street.
---
1891
(December 13) Mother Alexia died on December 13.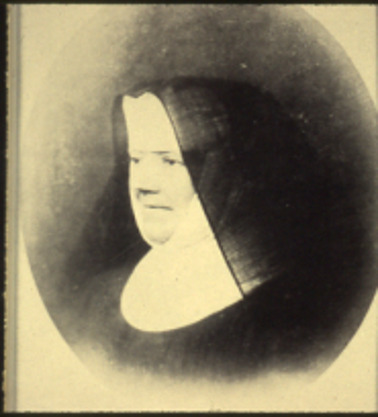 ---
1892
Mother Alexia buried in the newly purchased space in Mother of God Cemetery.
Remains of nine sisters buried in Buena Vista Cemetery, transferred and buried alongside her in one grave. (August 10) Mother Walburga re-elected prioress.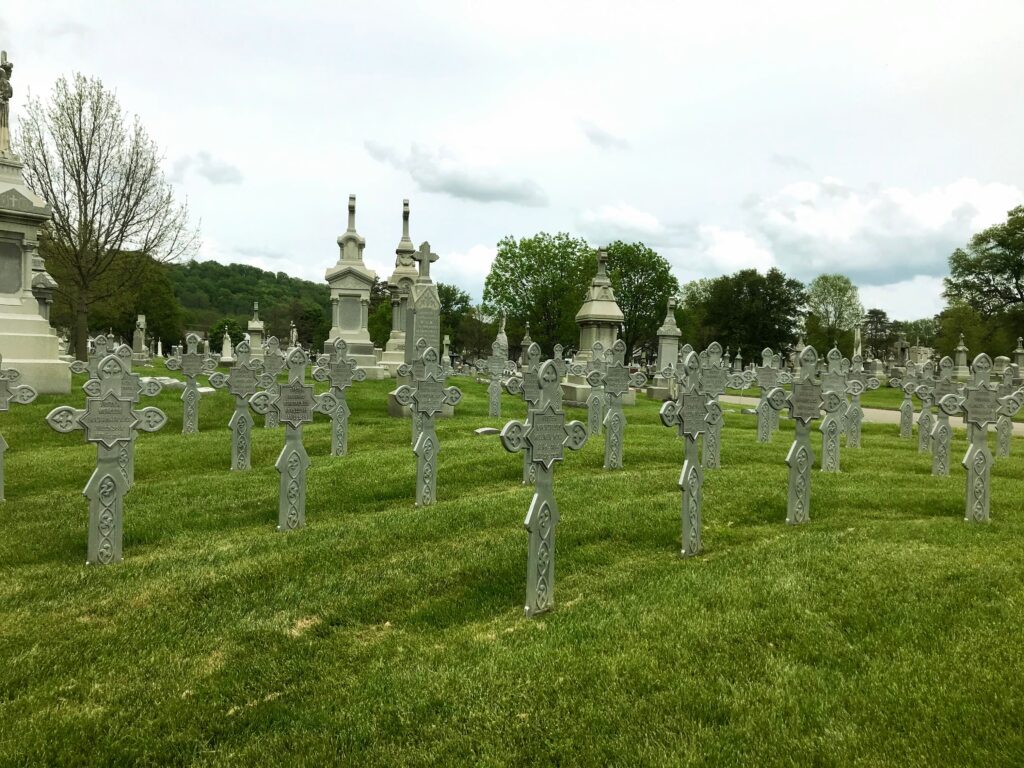 ---
1893
First retreat in English for the Sisters.
---
1903
Bought the 86 acre Collins farm and residence overlooking the Ohio River (about nine miles from Covington). An academy and eventually a new motherhouse planned for the property.
Property named Villa Madonna, placed under the patronage of Our Lady of Good Counsel.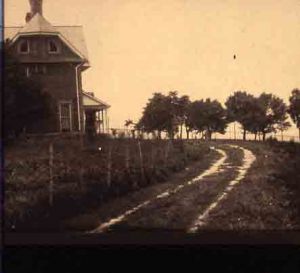 ---
1904
Villa Madonna Academy opened in the Collins House with Sister Vincentia Dolan as Directress.
Ten boarders from St. Walburg Academy in Covington transferred to Villa Madonna.
---
1907
New VMA building opened with facilities for grade and high school boarders and day students.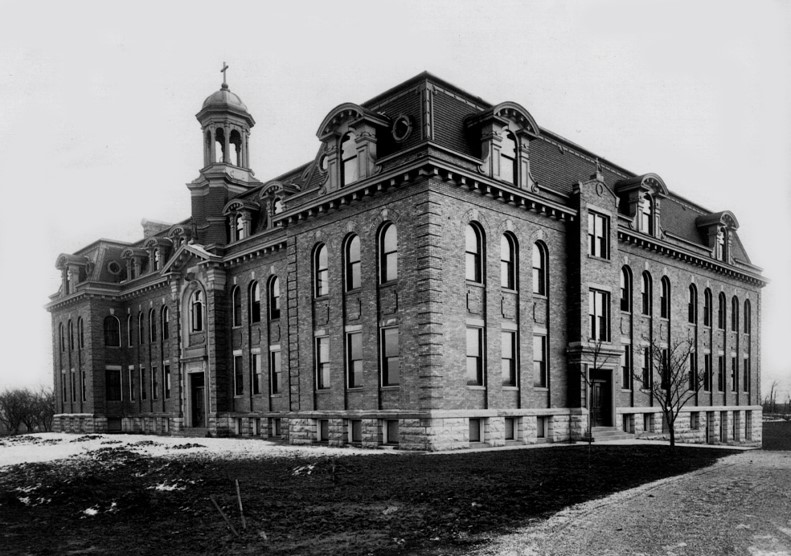 ---
1916
(August 25) Monastery Chapter voted to transfer the novitiate to Villa Madonna.
---
1918
Flu epidemic. Sisters sent to various areas of Covington and the mountains of Eastern Kentucky to care for the sick.
---
1921
Villa Madonna College, a Normal School under the direction of Sister Domitilla Thuener, opened at Villa Madonna.
---
1926
Mother Walburga elected for the 11th time. Nine sisters sent to Notre Dame University for summer school in advanced studies.
---
1928
Bishop Howard informed the community that he wished Villa Madonna College to be a diocesan teachers' college. (November 28) Mother Walburga Saelinger died. First to be buried in new cemetery at Villa Madonna. (December 29) Sister Margaret Hugenberg elected 3rd prioress.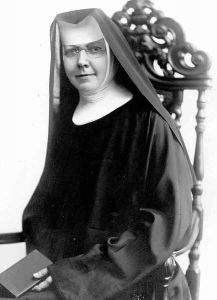 ---
1929
First mention in Council minutes of suggestion to adopt the Divine Office in place of the Little Office of the Blessed Virgin Mary. (Villa Madonna College became a diocesan college under Bishop Howard. Three religious communities in the diocese shared administration and teaching functions.
---
1931
Community Chapter voted to close St. Walburg Academy in Covington. Stone entrance pillars erected at entrance to Villa Madonna grounds. (December 26) Sister Lioba Holz elected the 4th prioress.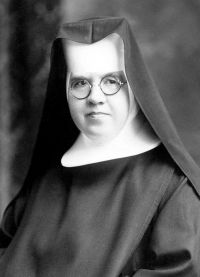 ---
1932
Community Council voted to transfer the Motherhouse to Villa Madonna. Preparatory school opened for Villa students interested in religious life.
---
1934
Community Diamond Jubilee (75) years, Mass of Thanksgiving in the Covington cathedral. Community newsletter, Inter Nos, established to keep the sisters informed of life on missions and record progress in building and financing the new motherhouse at Villa Madonna.
---
1935
Chapter voted to build new monastery at Villa Madonna.
---
1936
Bishop Howard gave the community permission to recite the Latin Divine Office instead of the Little Office of the Blessed Virgin Mary "in so far as it will not interfere with teaching." Bishop Howard gave permission to build new monastery. (June 11) Groundbreaking for new monastery.
---
1937
Villa Madonna became Red Cross flood relief station. (May 31) New building, St. Walburg Monastery, on Amsterdam Road, dedicated. Sister Lioba received written permission from Bishop Howard for the community to join the Congregation of St. Scholastica and to adopt the organization's constitution on trial basis for three years.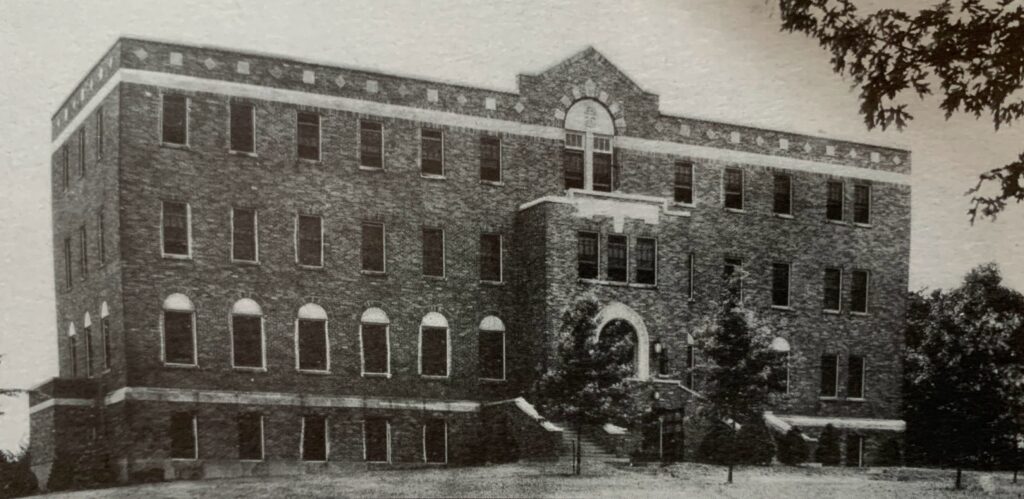 ---
1938
Community began praying the Divine Office in June. Chapter decided that the 15 decade rosary beads were not part of the Benedictine habit. (July 7-10) Community sponsored first retreat for women.
---
1943
(July 10) Sister Domitilla Thuener elected 5th prioress to succeed Sister Lioba Holz who resigned.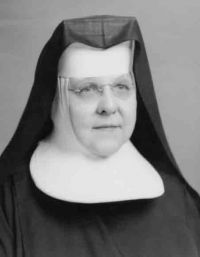 ---
1945
Bishop Mulloy asked sisters to undertake hospital work in Hazard, Kentucky. (See Schools and Hospitals.) Mother Domitilla and Sister Lioba visited Duluth, Minnesota to learn about hospital work. Three sisters sent to study and train.
---
1946
Community received permission from Rome to undertake hospital work for 10 years. Chapter voted to accept St. Joseph Hospital in Florence, Colorado. Two sisters sent to transform Colonial Poultry Farms into St. Joseph Hospital.
---
1947
Chapter voted to accept Bishop Mulloy's request to staff hospital in Hazard, Kentucky.
---
1949
Chapter voted to accept and staff Sante Fe Hospital in La Junta, Colorado.
---
1955
(September 17) Sister Hilda Obermeier elected 6th prioress.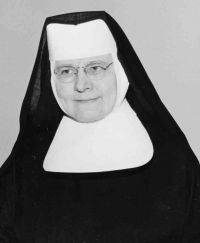 ---
1956
Sister Hilda received permission from Rome to borrow one million dollars to build new Villa Madonna Academy building.
---
1958
Chapter voted to staff Estill County Hospital in Irvine, Kentucky. (April 27) New Villa Madonna building dedicated.
---
1959
February 25, Feast of St. Walburg, Community celebrated Pioneer Day, opening day for centennial celebration. (September 9) Marcum and Wallace Hospital opened in Estill County, Irvine, Kentucky. Opening planned for September 10, but a baby was born on the 9th.
---
1961
(August 12) Sister Benedict Bunning elected 7th prioress. Community membership at its peak of 271 members.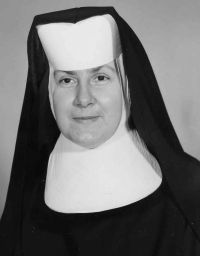 ---
1962
Chapter voted to say Divine Office in English
---
1963
Villa Madonna Preparatory School discontinued.
---
1964
(January 7) Community began praying the Divine Office in English. (December 2) Madonna Manor opened.
---
1965
(August 23) Four sisters left for Pomata, Peru to serve the Altiplano Indians in Diocese of Juli until 1971.
---
1967
Farming discontinued on monastery property.
---
1968
Groundbreaking for new infirmary wing. Barn and playground areas used for inner city children summer camp.
---
1969
(June 23-July 28) Community held Summer Renewal Program to study and implement changes suggested by Vatican II. Over fifty sisters chose to return to their baptismal names. First motherhouse and St. Walburg Academy buildings in Covington razed. Portion of monastery land leased for $1 a year to the city of Villa Hills for ball fields.
---
1970
(November 27) Sr. Ruth Yost elected 8th prioress.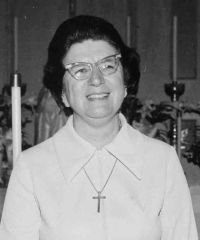 ---
1972
Barn renovated into classrooms to begin Villa Madonna Montessori.
---
1977
House at 505 Russell Street in Covington began as a house of hospitality. Villa Madonna Elementary School became co-educational.
---
1978
(April 8) Sister Justina Franxman elected 9th prioress. Internal community newsletter revived and named Word Within. Newsletter called Leaven established for relatives, friends, benefactors and general public.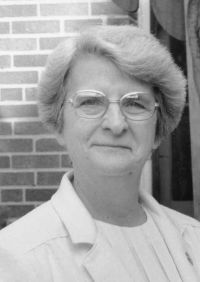 ---
1979
Boarding school at Villa Madonna Academy discontinued. Senior House became the Guest House and dormitories used for hospitality and various other purposes.. Facility became known as Villa Madonna Center.
---
1980
Community celebrated the Sesquimillennium Year of our Holy Father Benedict (480 C.E.)
---
1981
Villa Hills Day Care opened in Center Building.)
---
1983
VMA Board of Directors expanded to include lay members.
---
1984
(February 25) began 125th anniversary of St. Walburg Monastery
---
1985
VMA High School became coeducational. (November 16) Community approved Benedictine Associates (now known as Oblates) Program.
---
1986
(February 17) Madonna Manor opened its personal care wing. (March 10) Tornado irreparably damaged the Manor Sisters' house. (April 6) Sr. Mary Catherine Wenstrup elected 10th prioress.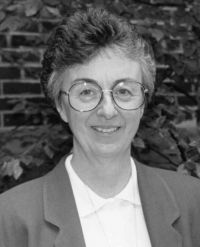 ---
1987
(March 21) Twenty-eight women and men began the Benedictine Associate Program with Sister Martha Walther as Program Director. Eleven sisters from St. Scholastica Priory in Covington, Louisiana chose to transfer to St. Walburg Monastery. Eventually thirteen transferred.
---
1988
(October 22) Community approved plans for renovation of chapel.
---
1989
(August 19) Committee established to produce new Liturgy of the Hours/Divine Office books. (December 2) First Vespers of Advent celebrated in renovated chapel.
---
1990
(February 4 and 11) Open House for renovated chapel. (February 25) Dedication of renovated chapel Upon recommendations from Chapter of the Federation of St. Scholastica, community undertook a Revitalization Program focusing on community life, ministry, formation/vocation, temporalities and governance.
---
1991
Community began using new Liturgy of the Hours books.
---
1992
Renovation Survey Committee distributed survey to the community based on suggestions received concerning renovation of motherhouse.
---
1993
(September 25) Community voted to renovate motherhouse and to study need for renovation of Infirmary wing.
---
1994
St. Walburg Monastery received large bequest from estate of Margaret Hay Edwards, a VMA alumna.
---
1995
(November 11) Community affirmed proposal to use a portion of the income earned from Margaret Hay Edwards Trust for social needs such as housing, hunger, health and education.
---
1996
Committee began to study sponsorship issues concerning Madonna Manor and Villa Madonna Academy. (September 21) Community voted to renovate infirmary wing.
---
1997
(December 6) Community indicated support for feasibility study to be undertaken at Villa Madonna Academy for future planning.
---
1998
(April 19) Sister Rita Brink elected 11th prioress. First recipients of the Social Needs Fund grants were announced. Fifty thousand dollars awarded in grants. Madonna Manor Board authorized signing of management agreement with Benedictine Health System, Duluth, Minnesota. Madonna Manor hired Susan McConn, first lay administrator. Sr. Rita announced Internal Monastic Renewal Program for community.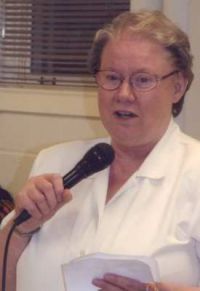 ---
1999
Community received a report on VMA's capital campaign plans and athletic building project. Committee began work on Liturgy of the Hours books' revision with addition of more music.
---
2000
Community welcomed new millennium with special activities and prayers. (April 15) Community received overview of strategic planning at Madonna Manor and reports from consulting agencies. The Center of Spirituality held its first day of reflection. VMA athletic building completed.
---
2001
Community received reports on Trends in Health Care affecting Madonna Manor, the facilities assessment study and review of the market feasibility study. Michael Whalen became Villa Madonna Academy's first president. Sisters Mary Catherine Wenstrup and Martha Walther traveled to Namibia, Africa to assist Benedictine Sisters there.
---
2002
Completion of cemetery renovation.
---
2004
(February 21) Community expressed its support for seeking a relationship with a healthcare system that would take over facilities and operations of Madonna Manor with little or no involvement by the monastery.
---
2006
(April 23) Sister Mary Catherine Wenstrup elected 12th prioress. Committee appointed to work on the 2009 sesquicentennial celebration. (November 16) Community voted to authorize administration of St. Walburg Monastery to sign a Definitive Agreement with Franciscan Care Centers and Franciscan Services Corporation regarding transfer of Madonna Manor.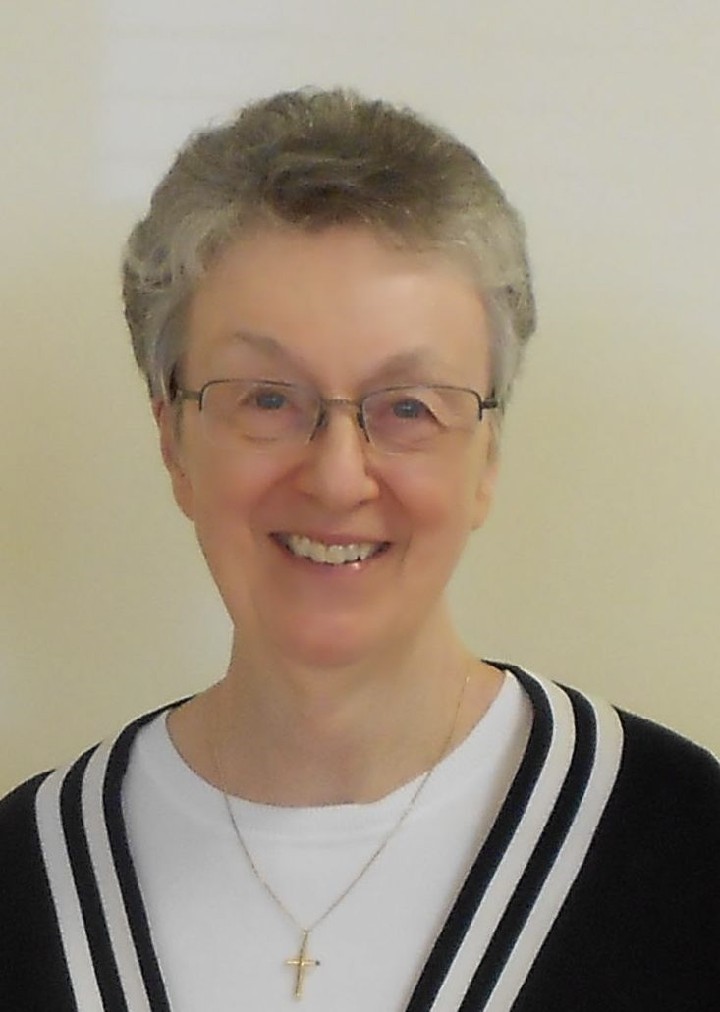 ---
2007
(February 9-August 4) Two sisters from Namibia came to St. Walburg Monastery to study English, budgeting, financial planning and management, the psalms and to learn about monastic life in United States. (February 15) Madonna Manor, Inc. was transferred to Franciscan Sisters of Sylvania, Ohio to become a member of the Franciscan Care Centers. (December 15) Community voted to replace windows in main monastery building and air condition areas not yet air conditioned.
---
2008
(June) A/C and window replacement project in monastery building completed. (October 3) Groundbreaking ceremony for sesquicentennial House of Blessing project with Housing Opportunities of Northern Kentucky.
---
2009
Sisters celebrate 150 years in the Diocese of Covington with a variety of celebrations throughout the year.
---
2010
The original mansard roof must be replaced on the Villa Madonna Center Building.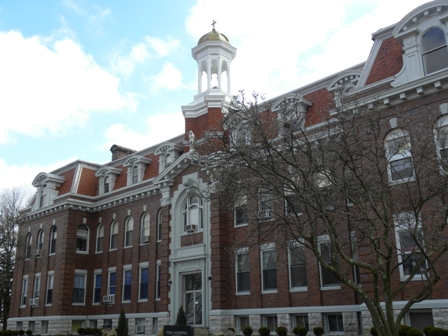 ---
2014
Madonna Manor celebrates fifty years of service.
---
2015
Thomas More College Library is named Benedictine Library in honor of the Benedictine Sisters.
---
2017
Sisters contract with Ashley Commercial Company, LLC to sell 85 acres of monastery property to strengthen the ability to provide for future retirement needs. The new development will be called the Sanctuary.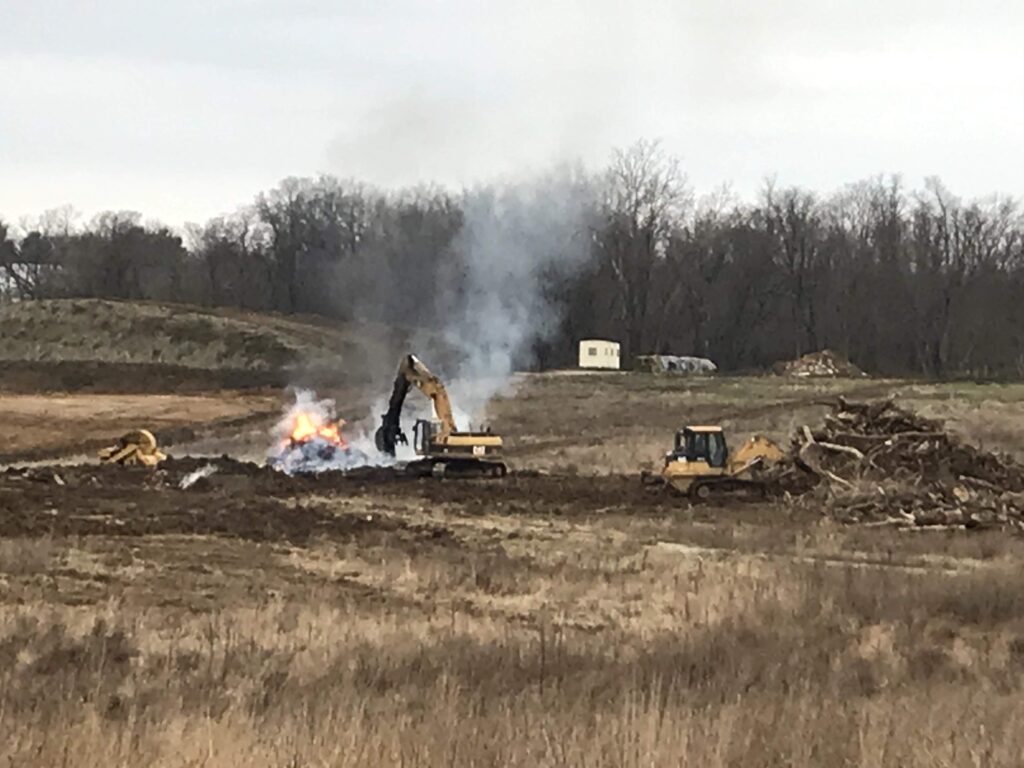 ---
2018
Sister Aileen Bankemper is elected 13th prioress.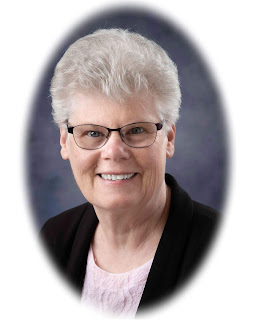 2020
Global coronavirus pandemic infects the monastery taking the lives of Srs. Rita Bilz, Margaret Mary Gough, and Charles Wolking.
---
2021
Guests are welcomed back to Sunday liturgies on July 4.