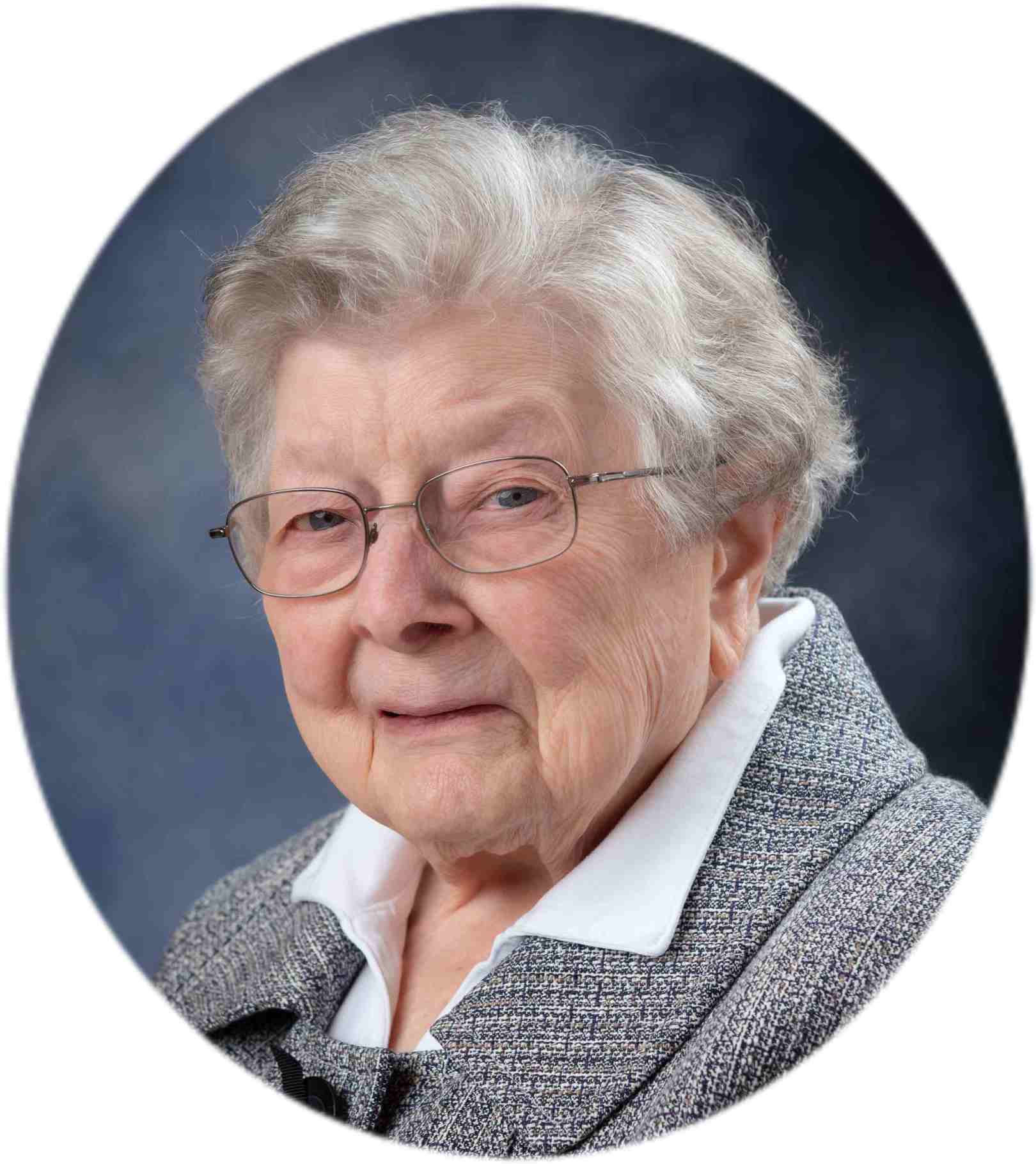 Sister Charles Wolking 1924-2021
Born December 10, 1924
Entered St. Walburg Monastery in 1942
Received habit in 1943
Died February 3, 2021
Sister Charles Wolking was born on December 10, 1924 to Charles and Antoinette Mueller Wolking and named Jeanne Therese. She was the fourth of six girls, all of whom became Benedictine Sisters of St. Walburg Monastery.
Jeanne Wolking entered the monastery in 1942. She became a novice in 1943 and received the name Sister Charles. First profession followed in 1944 and perpetual profession in 1947. Sister Charles celebrated her silver jubilee in 1969, her golden in 1994, and her diamond in 2004.
Sister Charles taught elementary grades in schools of the Covington diocese for about ten years. In 1955 she graduated with a B.A. in Occupational Therapy from the College of St. Catherine in St. Paul, MN. She worked at the United Cerebral Palsy Center (now Redwood) with pre-school and elementary students. She received an M.Ed. from Xavier University in 1965.
Sister Mary Rabe's recent Leaven article on Sr. Charles gives a loving tribute to her skills at Redwood: "Sr. Charles' gentle and effective approach to handling difficult situations…made her a most respected member of the team."
She continues: "Her loving and caring, gentle but firm, warm and sympathetic personality led her to her next ministry as administrator of Madonna Manor. Her successful career lasted 33 years during which time she endeared herself to the residents with their many wishes and needs." During these years Sr. Charles kept her Nursing Home Administrator's License renewed by attending numerous workshops.
Sr. Charles retired to the monastery in 1999 and assisted where needed. She volunteered at the Manor as sacristan and continued to visit the residents.
Until very recently Sister Charles made the rounds with her rollator every day, getting her exercise, sharing her wit, and sometimes trying to go out the front door to go "home" to the Manor.
Sister Charles was preceded in death by her five sisters, Sisters Mary Anne, Teresa, Amelia, Mercedes and Consolata. What a reunion they are having!
Sr. Charles died peacefully on the morning of February 3, 2021. She is survived by her cousins, friends, and her Benedictine community. Vigil service will be held on Sunday, February 21 and Mass of Christian Burial on Monday, February 22. Interment will follow in St. Walburg Cemetery.