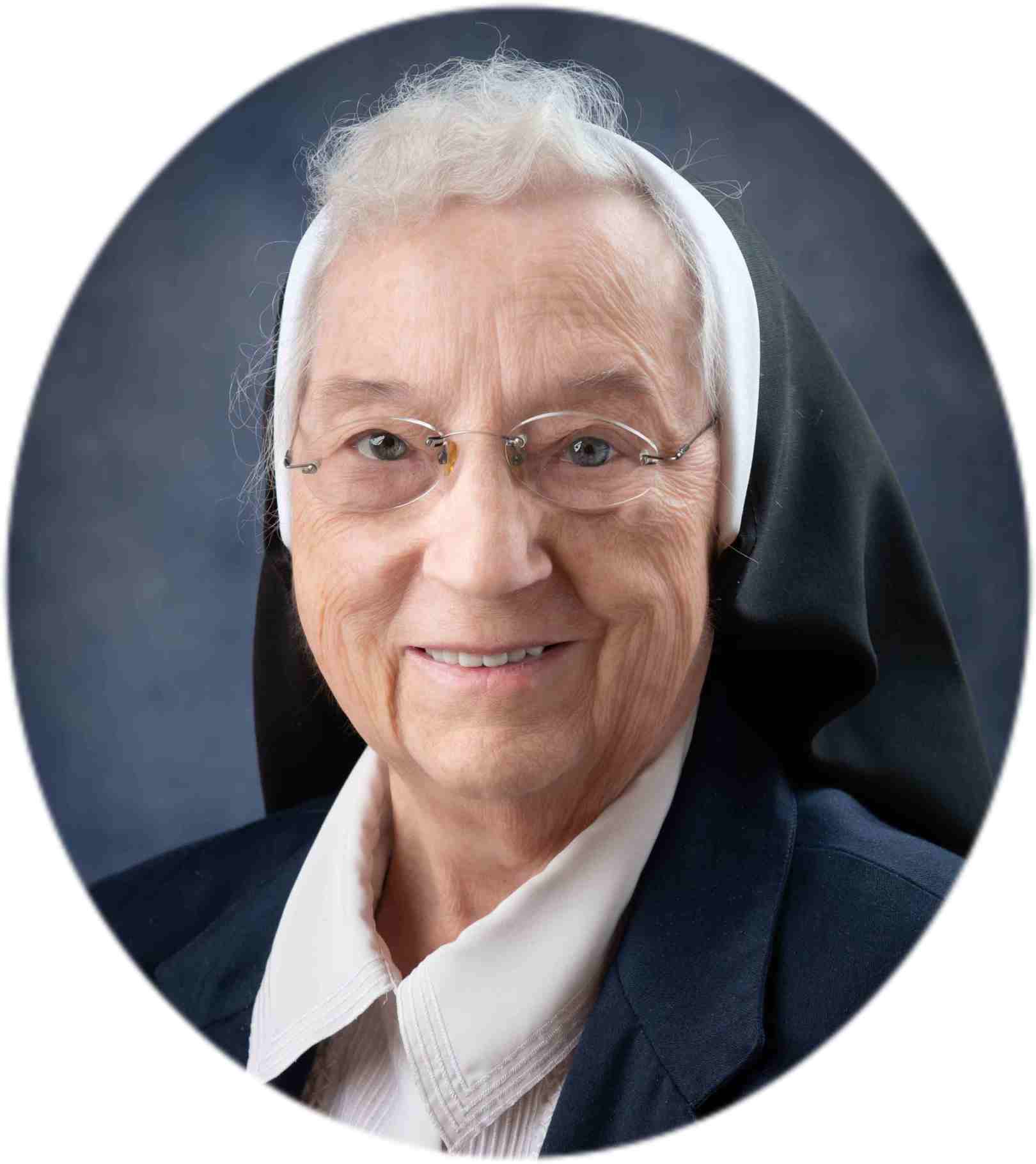 Current Ministry and Interests: I teach private piano students at Villa Madonna Academy after retiring from fifty years of classroom teaching which I dearly loved. Thirty of those fifty years were at VMA, which is my Alma Mater as well. Some of the highlights were the production of the Marriage of Figaro, a Peace Child production with eighth graders after collaborating with Russian Jewish students locally, seeing my chorus members go on to achieve awards, and the Christmas musicals with elementary students. I've enjoyed the children, high school and adult choirs I've directed, and now I am very busy working in the archives at Villa Madonna Academy, visiting the elementary classrooms there, and hosting visitors at our Guest House.
Favorite quotation from the Rule: "U.I.O.G.D.–Ut in Omnibus Glorificetur Deus: That in all things God may be glorified." In the fourth grade at St. Henry School I was taught to put this at the top of every assignment I wrote. If the work is done for God, it will be your best work, because God deserves the best you can do.
Monastic Life at St. Walburg Monastery: The community has provided me with a fine global education which greatly enhanced my teaching. I've been to Rome (Italy), Austria and Mexico, all short, but truly memorable learning experiences. I've had the opportunity to visit men on Death Row at the Ky. State Penitentiary as well as the men involved with Shakespeare Behind Bars at Lucasville Correctional Institution in La Grange, Ky.
We work hard at reclaiming our monastic heritage which is exciting for me.
What I value about community life: I value the support I feel when family members are sick, dying or in trouble. I have also experienced a lot of care and concern when I too have had surgery and when I was in an automobile accident.
What Benedictine women have to offer: We offer a spirit of friendliness and hospitality, and a love for worship. Conversion is on-going!