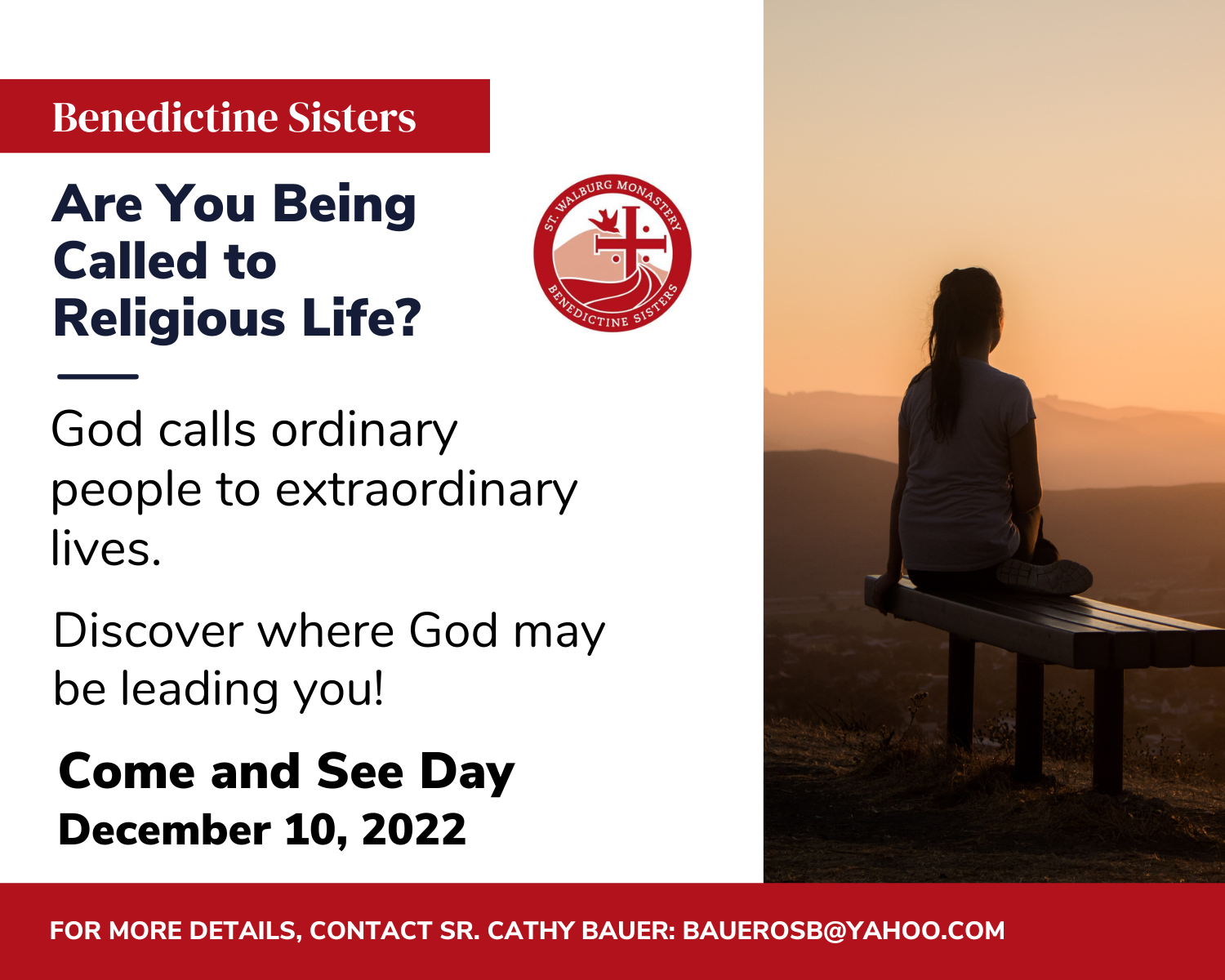 National Vocation Awareness Week (NVAW) is an annual week-long celebration of the Catholic Church in the United States dedicated to promote vocations to ordained ministry and consecrated life through prayer and education, and to renew our prayers and support for those who are considering one of these particular vocations.
Observance of Vocation Awareness Week began in 1976 when the U.S. bishops designated the 28th Sunday of the year for the celebration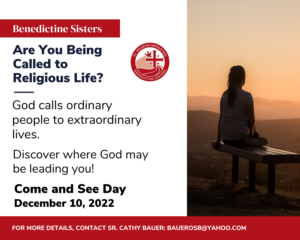 . It was later moved to Feast of the Baptism of the Lord in January. In 2014, after extensive consultation, the Committee on Clergy, Consecrated Life and Vocations moved the observance of National Vocation Awareness Week to November to engage Catholic schools and colleges more effectively in this effort.
Join us in praying for and encouraging those whom God has called to live an extraordinary life!
Contact Sr. Cathy Bauer to participate in the Come and See Day on December 10.
bauerosb@yahoo.com